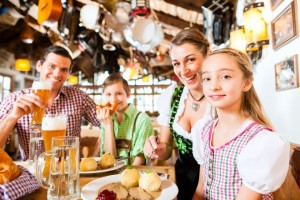 Our Restaurant is famous for the German Home Style Meals. All meals are of generous proportions, and it is guaranteed that you will not go home hungry. See our menu for a detailed look at what we have on offer. There are also specials from time to time for you to choose from.
Let our cooks spoil you with a meal you will remember.
Restaurant Hours
| Days | Lunch | Dinner |
| --- | --- | --- |
| Wednesday-Thursday | 12-2pm | 6-8pm |
| Friday-Saturday | 12-2pm | 5:30-8:30pm |
| Sunday | 12-8pm | 12-8pm |
Our Menu
Deep fried Camembert
Mini spring rolls
Salt & pepper squid
Soup of the day (with bread roll)
Chicken parmigiana
Eisbein
Schweinshaxe (roasted pork knuckle)
Schnitzel platter
German sausage platter
The big Bavarian tasting platter (Big Bav)
Beef goulash
Battered fish
Chicken schnitzel
Pork schnitzel
Veal schnitzel
Rouladen
Kassler
Kransky
Roast pork
Weisswurst
Prawn cutlets
All meals served with your choice of dumplings OR fried potatoes OR mashed potatoes, sauerkraut OR red cabbage OR vegetables OR salad
Kids Menu – KIDS EAT FREE on Wednesday – conditions apply
Chicken nuggets
Chicken schnitzel
Beef sausage
All kids meals served with your choice of fried or mashed potatoes and vegetables
[/vc_column]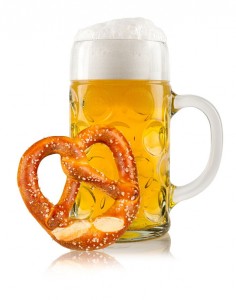 Our Bar has a wide range of local and imported beer, Spirits, and Wine.
On tap we have German DAB, Köstritzer, Tucher and Jäger Lager. A range of beautiful beers made under the German purities Act of 1516. There are no chemicals in the beer, only natural products.
We also support our local brewery
Bulli Brewing by featuring one of their brews on tap at all times.
Not only do we carry the famous German Lager Beer we have an increased range of German beers in 500ml bottles.
To view our full range of beers, visit
Nowtapped
We have a wide range of German Schnapps, as well as the more common spirits you are used to.
Our wine is mostly Australian, but you can sample the German wines as well. As we say to our guests, if you are eating the German food, you may as well try what the Germans drink too!
Bar Hours
| | |
| --- | --- |
| Wednesday- Sunday | 11am - late |
| | |
[/vc_row]